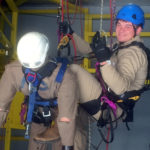 Rope access is a tough, yet rewarding profession. Our course is the same. We offer training in accordance with SPRAT and IRATA schemes at our three training centers in New Orleans, Houston and Corpus Christi.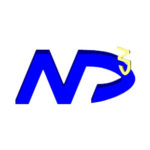 Non-destructive testing has been a great profession serving many industries. It's even better partnered with rope access. We've partnered with the team at ND3 to deliver world class training!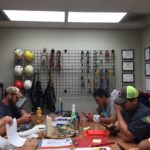 Equipment management is a very important part of rope access. You'll learn about inspection and maintenance processes, PPE uses and how to manage equipment records.

Need a specialized course? Our professionals can develop a course to suit your needs. Whether it's Leadership, Supervisory skills or specific rigging on a job, we've got the expertise!